Learn french, courses..
French is a language which due to the latin influence it is easy for a spanish achieve a good level of french. However english most of the spanish people dont have a basic formation of this language in the school, so we start from zero. Have a good french accent and the music of the speaking it is really difficult for us, and more than improve the english. In my experience I recognise than I was detected as spanish very soon because my "e" opens and don't do the abbreviations (liasons), even spending more than 6 months in this country not using my language.
French academies
One of the academies more important for foreign people where I was enrolled and I recommend so much if you have money is l´Alliance Francaise.
In this academy I was on 2012 for 1 month doing an intensive course where I was retaken the level I use to be in the language official school of Spain. Even not having touch the french for more than 8 years because I was with my family in France and all the time I was using I recover the level in two weeks. All they speak i understand but they don't understand me as well i do them. I start in levle 4 and i eng the 5 level by my own the next level. The intensive course it was about 500 euros for 6 daily hours from monday to friday in groups of 15 people so it was about 5 euros hour. For people dont have money it could be more effective search a personal teacher for a friends group or join to activities of the town to copy the language.. In my opinion join to a course like that is not loose the money. If you have a good organisation and you go only one month you will meet new people in the same situation as you and you will get good information about different stuff as job, leisure, courses, etc.

In addition of the paid academies they exist other ways of learn french without need to pay.
Associations, foundations where learn french
The problem at the beginning was be understood, because the french is not a language as the english that more or less I understand and as in London is spoken as a mixture of english of all places. In France a simple change of tone can change the meaning of a phrase completely and the words are not written as you read as in spanish language.


bilingue31.free.fr/bilingue.htm


From this website you could know events where you can speak english, open places as parks, sportive activities or music festivals, or coffee meetings. I was going all weeks to a coffee which was placed in Compans Caffarelli in Toulouse called Cafe Cactus
. where it exist a interchange of language. There were organised tables by languages to speak and they were weekly people from all nationalities. For speak french they were more tables available. It was a nice place to meet new people in a good ambient. Not people was excluded to join.

www.toulangues.org/


This association was related to the previous and were promoted in different places. It was more focus in the interchange of languages and cultures and very special for the french people of Toulouse who like learn new languages. I remember an activity they organise to promote the occitan language, a language between the catalan and the french than very few people know nowadays and it is near to extinguish.


www.associationparle.com/


This is the association where I was enrolled and it help me a lot with my french. There were reduced groups and it was a lot of languages to choose. Most of the teachers are practise teachers or volunteers. I not that this teachers have a lot of interest in the personal improvement of the people. They give better material than in payed courses and they really try than we improve. Also due to it exist a lot of people of different countries the own pupils were teachers of his languages and because this there were a lot of timetables to join. I was going to french, english and italian. Class used to be 2 hours as much. The price was symbolic , 10 euros for 6 months to cover expenses like material and copies.

Websites for find people to change languages
Another method than it could be possible doing from any country but it is not very extended and in Spain there are more spanish people avaliable than foreing people so for spanish in spain it is quite difficult to find a person. If you are in the other country it is very easy to find because you are the attraction for them, because the spanish each day is more important and all people in the world like to learn it. Also spanish people have the fame of friendly and good people.

With this websites I meet a french girl in Madrid and a canadian guy in Toulouse where I meet lot of times and i could practise french and english too. We shared experience about the trips we were done.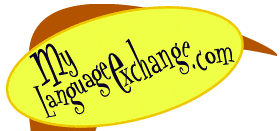 www.conversationexchange.com/
www.mylanguageexchange.com/
Website material
Always we can use the network for get vocabulary and phonetics. In this website teh vocabulary it is classified so you can learn worlds you are interested in. It is very important before going to roll to some course learn by your own to get a advance level and avoid to start since the beginning because basic levels could be learned easy by our own way. www.ccdm.qc.ca/fr/francofiches//